"Sharing Smiles and Serving Others Opportunities
As a landowner or have leased property and want to get involved helping "Share a Smile" let us know.  Our programs are made possible due to generous landowners.  More Info
As a 100% volunteer organization, volunteers play an integral role in "Sharing Smiles."  From fundraisers to guiding hunts, the experiences shared are priceless.  More Info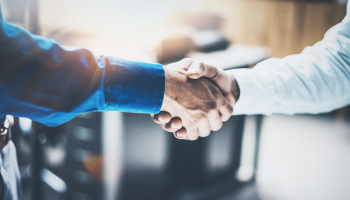 Sharing Smiles Partners play a vital role in helping us meet our mission of "Sharing a Smile" with a child fighting cancer and serving families at a time when they need it most.  More Info
Alex Saltwater Fishing Adventure
This group came into our lives in November when we needed them the most. We attended our first hunt with them not knowing what to expect. Our daughter was still going through treatment, very shy and did not want to talk about it to anyone. They make it all about the kids. The kids are in control and there is not talk about sickness or treatments. We left that weekend with amazing group of friends, we call family. We laugh and cry with each other. We celebrate the good news and hurt with the bad. We are so blessed to have them all in our lives.
Prior to HFTC Turkey Hunt this year our marriage was on life support. I was a shell of a person going thru what I did with my parents, but something happened at that hunt. Spending a weekend in God's country with people that knew exactly what we had been through changed everything. They understood the demons we were facing and yet .... even surrounded by cancer everybody enjoyed life and made the best of the situation. On our eight hour drive home my husband and I made a decision that cancer may have taken a lot from us, but we were NOT letting it take our marriage.
The volunteers with Hunting For The Cure go above and beyond for kids with cancer. It's just hard to believe. They are so GREAT!
Words cannot express what each and everyone of these people mean to our family. We are so extremely BLESSED to be a part of the HFTC family. I can honestly say the love that has been poured out on our Little Warrior and out entire family is immeasurable. The volunteers with this organization are such special people, you can see the love they have for our children in EVERYTHING they do!