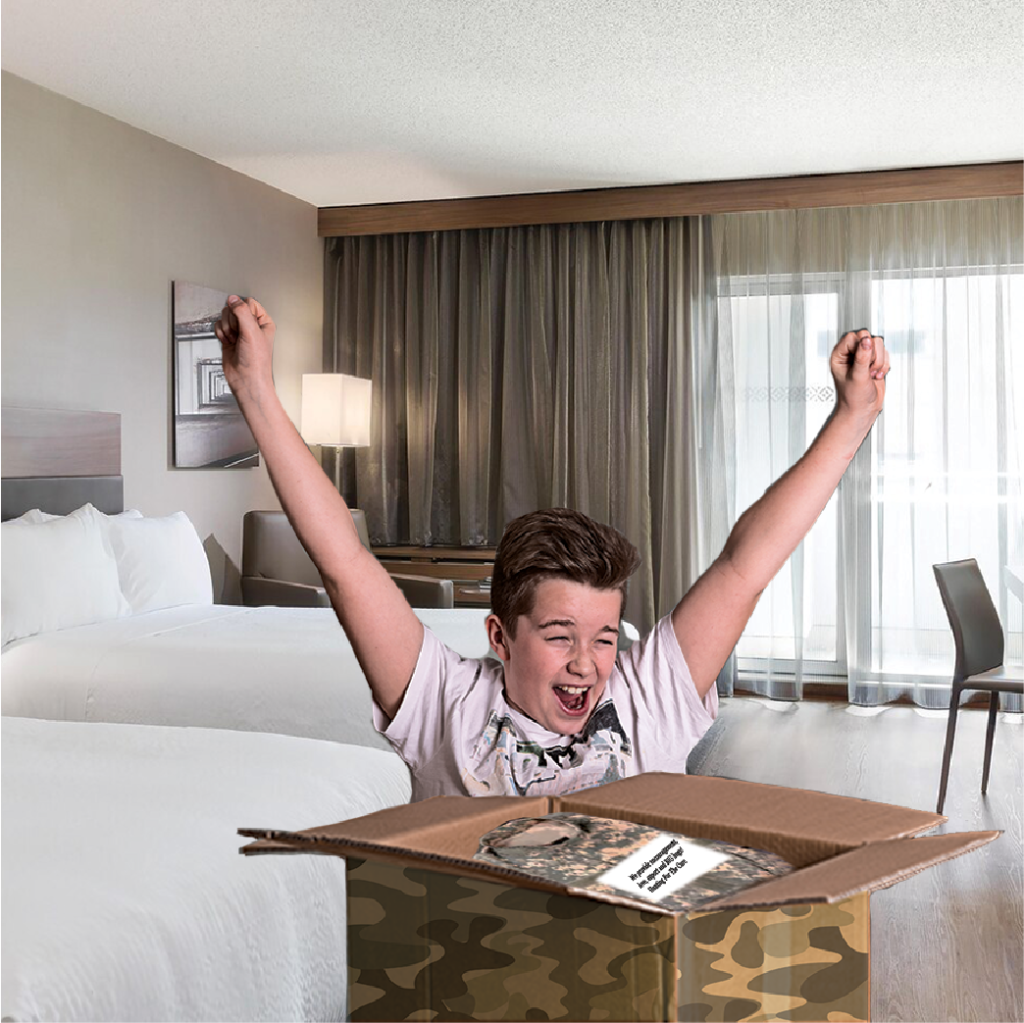 Is a unique child to child experience!  The creativity behind the adventure box is personal; designed by a young hunter and their family to honor the next huntsman. Considered a rite of passage from one child to the next, as a way of sharing their journey. 
The box will be gifted  to each hunter the day before beginning their adventure. Inside they will find items specific to their thrilling hunting and fishing activities. 
The "Adventure Box," is one of the many ways families and their courageous warriors can connect with other families. We hope that each individual story inspires hope, strength, community, and encouragement. No one fights alone!