As volunteers, we try to relate understanding what families go through with a child fighting cancer, but no matter how much compassion and empathy, the truth of the matter we will never have a full understanding.  However, a child, or sibling of a child that has fought cancer and participated in our program can most definitely relate.  With first hand knowledge, they are able to relate to other children on a completely different level.  It's on this level, they are able to be so inspiring, sharing faith, hope and love.  
Pictured are Riley (Guide) and Ariana.  Sometimes a photo can say a million things without ever saying a word.  In 2018, Riley's little brother, Braxton received his angel wings after a 16 month fight with DIPG.  In this picture he is guiding Ariana, whose brother, LJ, was fighting DIPG.  Ariana was so excited harvesting her first deer.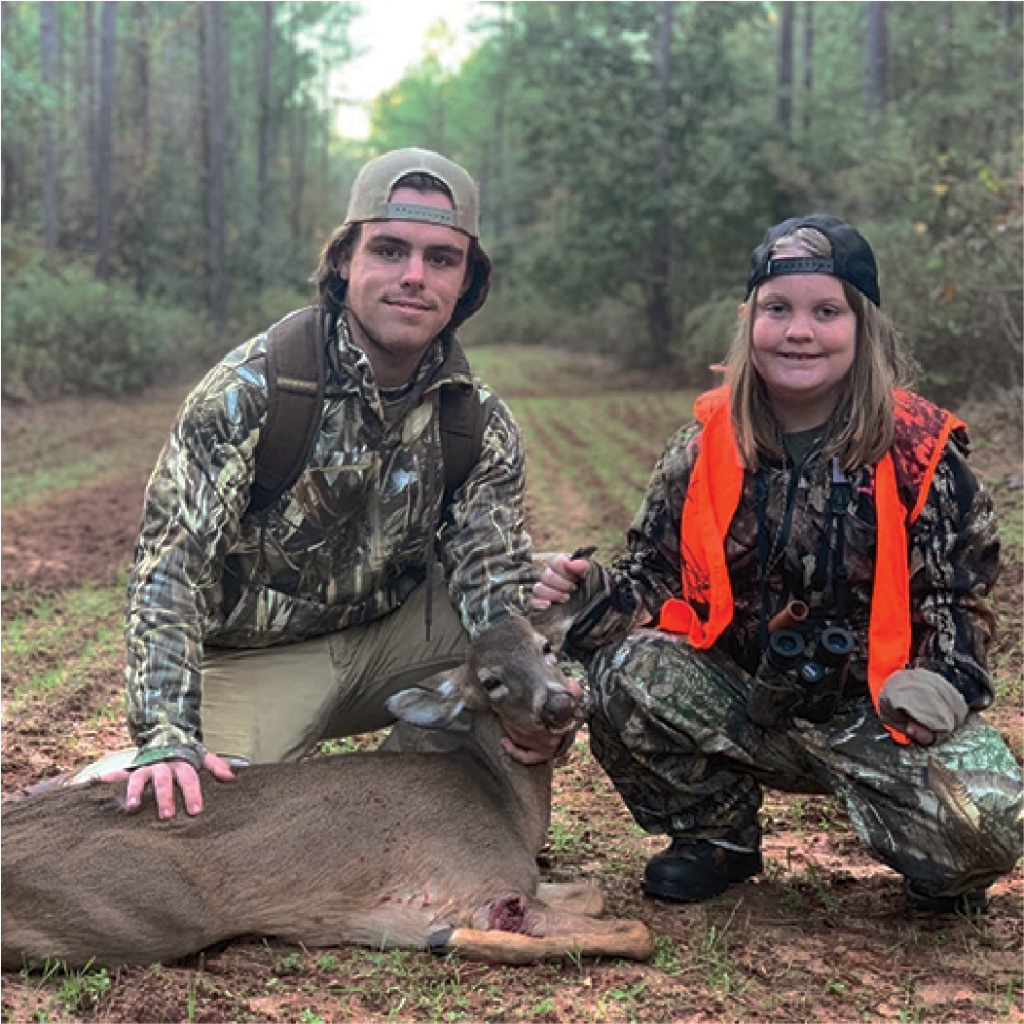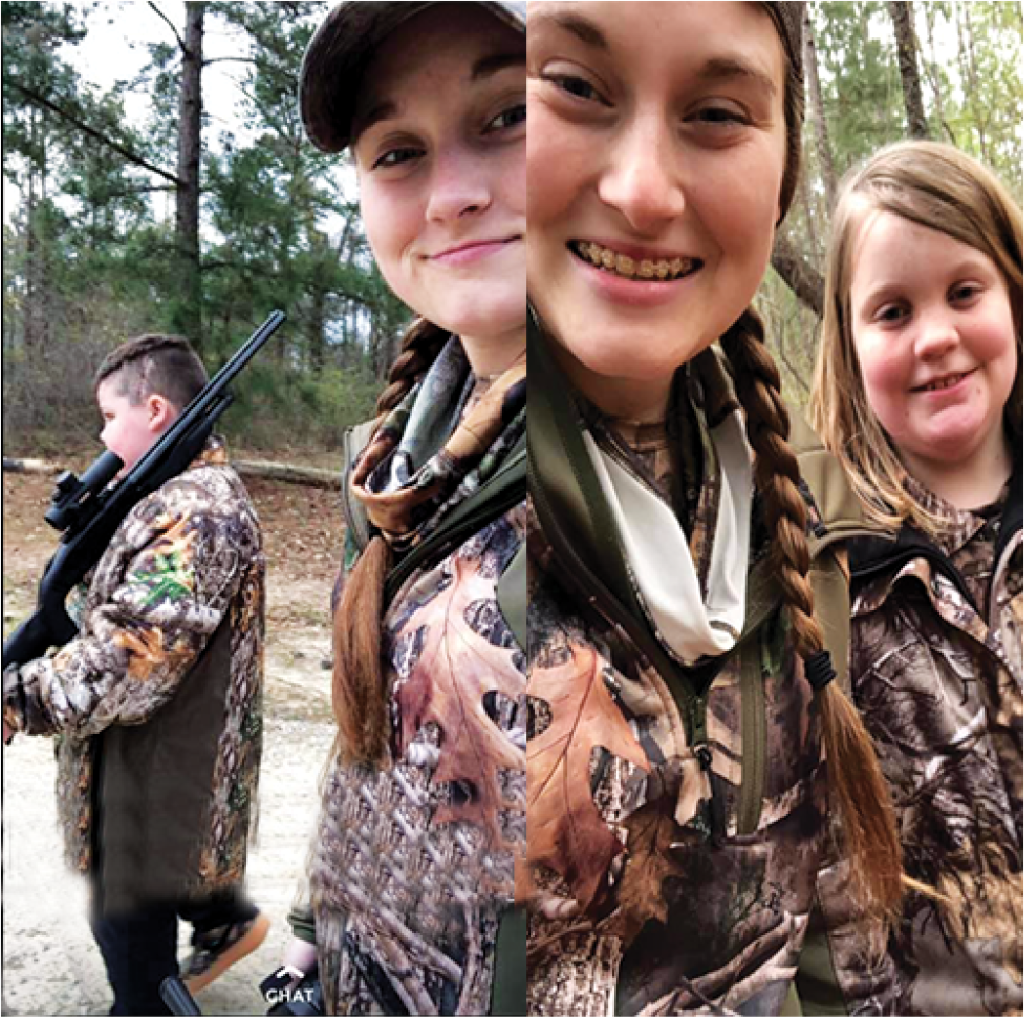 Pictured are Megan (Guide) and Ariana and Hunter.  At the age of ten, Megan was diagnosed with leukemia.  After a long hard three year battle, she and her family finally heard the words, "You are in Remission!"  In 2014, she joined Hunting For The Cure harvesting her first deer.  She would participate in multiple annual hunts, even traveling to Texas to helicopter hog hunt.  In 2016, she and her parents heard the words all parents fear when it's time for scans, Megan was diagnosed with Glioblastoma (Brain Cancer).  Although she had to battle again, Megan was determined to enjoy what she loved and in 2019, she changed from participant to guide.  Unfortunately, in 2020 Megan was called home receiving her angel wings.  She was an inspiration to every child she came in contact, lifting their spirits sharing what she truly loved, God, Family and the Great Outdoors!
Pictured are Carson (Guide) and Wyatt.   Carson was diagnosed with Leukemia (B-Cell All) and battled for approximately 3.5 years before he and his family heard the words you are in remission.  He stayed approximately eight months in the hospital with thirty days admitted to Intensive Care.  Carson joined Hunting For The Cure in 2012 as a participant and now guides other children.  Carson says, "I know how important it was for me to get outdoors, and I just want to give back to other children helping them."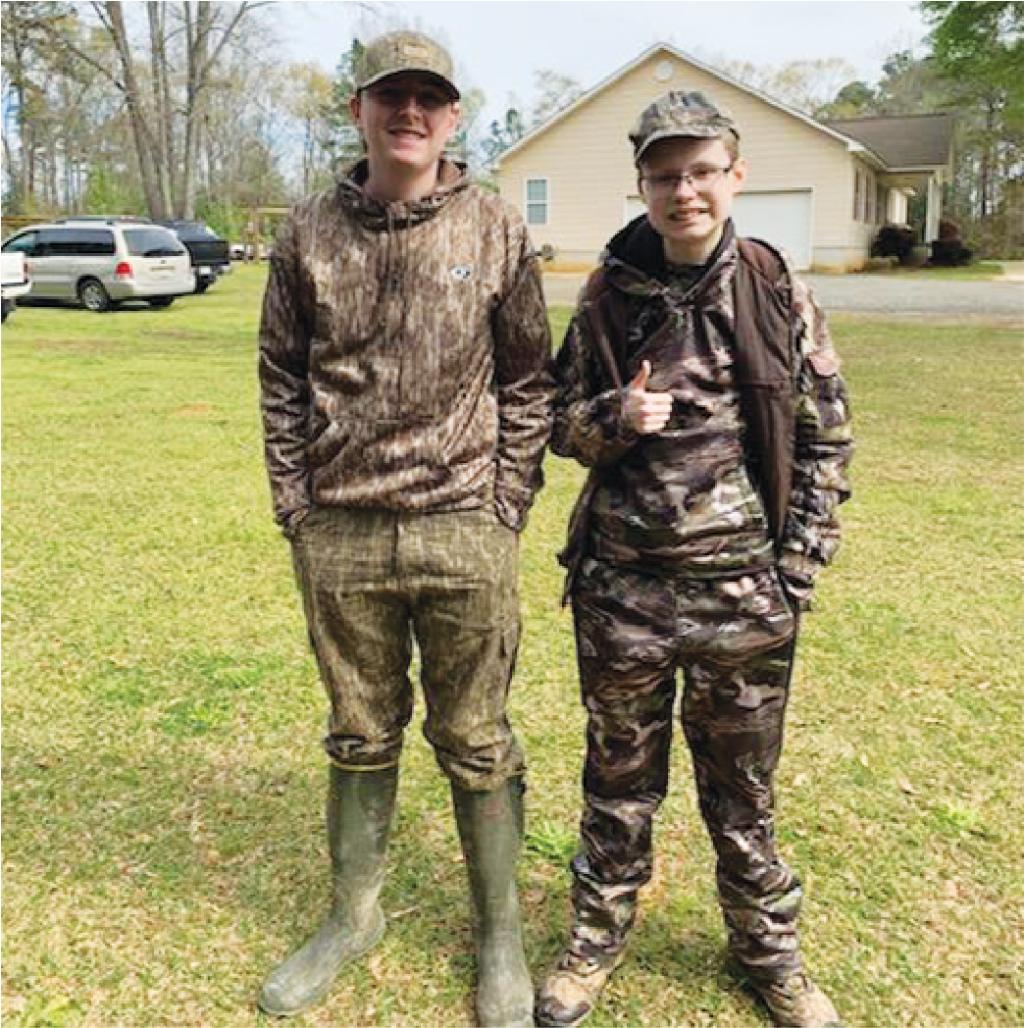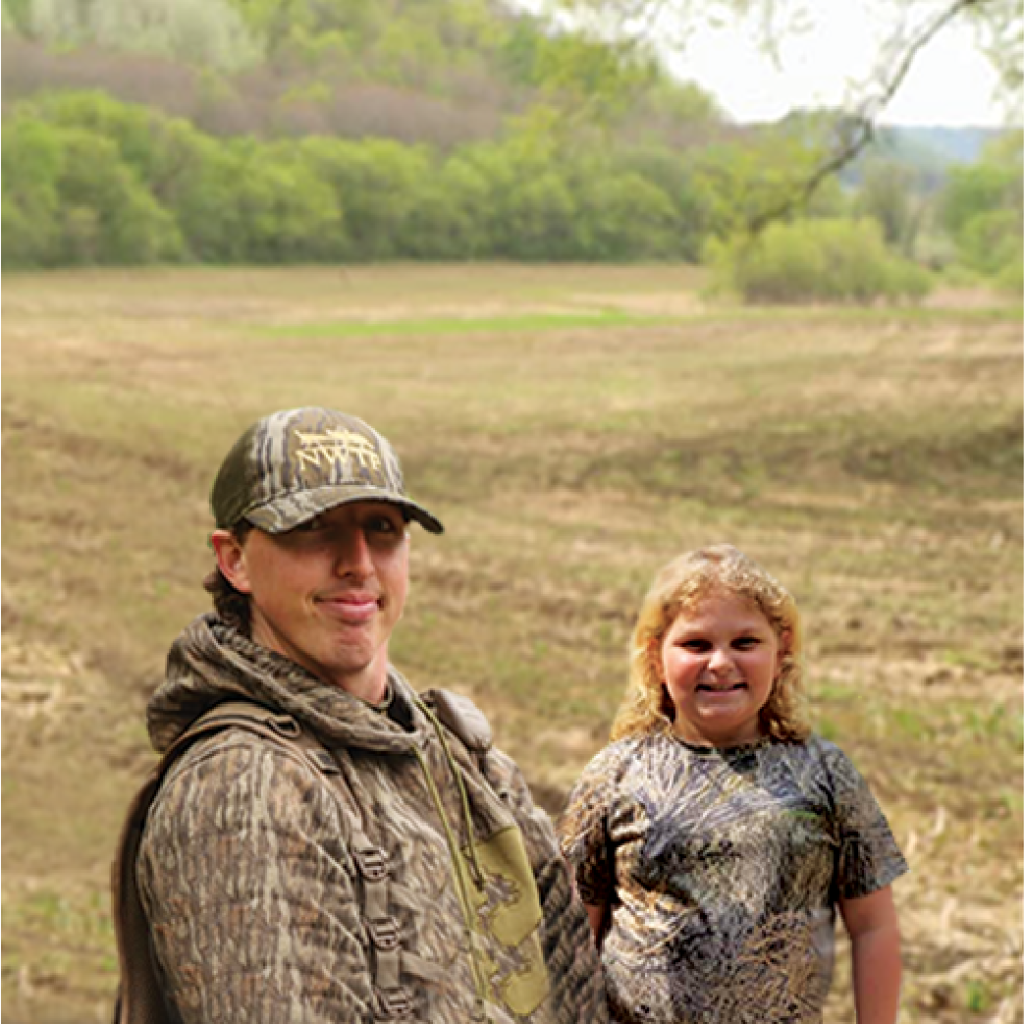 Pictured are Cameron (Guide) and Dusty.   Cameron witnessed brother Carson fight for his life as he fought cancer for three and half years.  He and his brother loved everything outdoors and began hunting and fishing at an early age with their father.  Today, Cameron volunteers giving back to other families on a similar journey he and his family traveled.  Not only does he guide he is pretty talented with a camera lense as well, capturing those special moments of the children.
As children, Riley, Megan, Carson and Cameron, had joined Hunting For The Cure for an outdoor adventure participating as hunters seeking to harvest their game. In 2019, instead of being the "Hunter," stalking their prey, they were the "Mentor" now guiding and assisting other young hunters. This profound moment and transformation, from child hunter to mentor, offered a unique perspective for other children and their families. Their mentorship not only offered guidance in the field, it provided hope and encouragement because they had walked the walk sort a speaking. Here at Hunting For The Cure we embrace this idea and are thankful for God's guidance. As we grow, we look forward to other children becoming mentors following in the footsteps others have begun. It's all about "Sharing Smiles and Serving Others!"